The City of Poughkeepsie is at a crossroads. For the first time in years, our credit rating is stable, our finances are in order, and we're able to make progress improving the lives of City residents. Unfortunately, our City Council refuses to act. They've spent the past year and a half doing less than any other Poughkeepsie Council in modern history. The few items our Common Council has managed to pass have been poorly constructed, partially implemented, and focused on areas that hurt–not help–our city residents.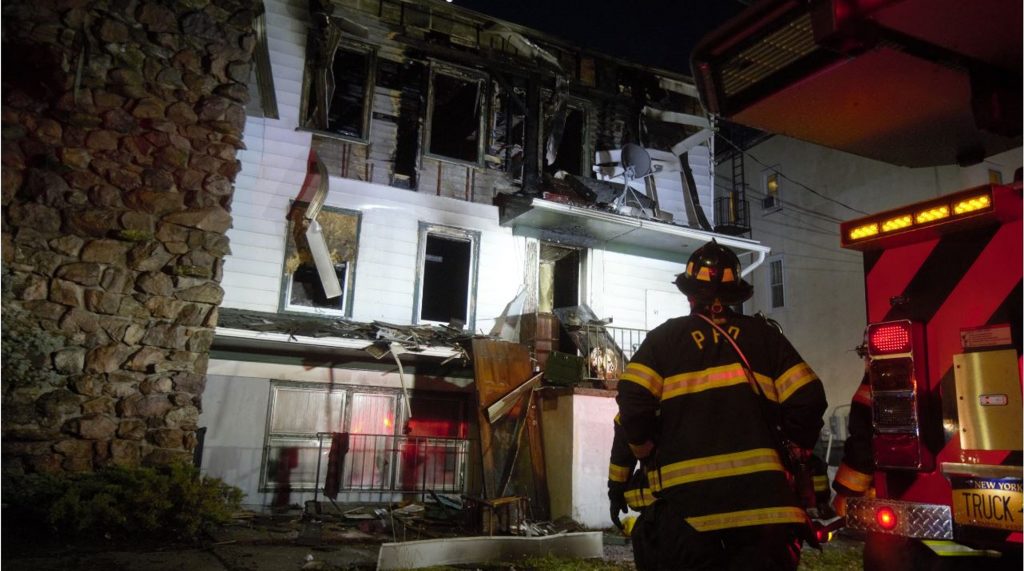 While buildings collapsed and people lost their lives in abandoned property fires, my opponent and their colleagues on the Common Council focused instead on issues like:

A Local Law authorizing the Council to hire personal assistants.
A Resolution placing my opponent, Sarah Salem, and Ward 4 Councilmember Sarah Brannen onto our City's Industrial Development Agency (IDA) board.
A Resolution removing Sarah and Sarah from the IDA for conflicts of interest.
A Local Law switching city residents to energy supplied by an outside company and administered by another outside company called Joule Power. Originally promised to save residents money, the automatic conversion actually raises rates compared to Central Hudson's 12-month average unless residents opt-out.
On June 25th, you have an opportunity to choose which road this City takes. The Council Member at Large determines the City's Agenda and enacts the City's Vision. This is the most important position on the ballot on June 25th. If you want competent leadership to make progress in Poughkeepsie, vote Mike Young for Council Member at Large on June 25th.
---
What is Mike's Plan?
As Councilmember At Large, I will enact a plan for progress and implement a comprehensive vision for our city and its neighborhoods by engaging community leaders, residents, and elected representatives. For too long, our city has operated with knee-jerk reactions and without transparent action plans, deadlines, and metrics for success. I have the experience and qualifications to make and implement a real plan for success.
Buildings and Public Works
The City's vacant properties continue to weigh down Poughkeepsie. Everyone wants them to be fixed-up, sold, and occupied, but it is a long task to make that happen. Other areas in NY and throughout the country have advocated for Land Banks, which are an excellent way to ensure development that meets the City's needs.
During my time on the council, I worked towards a Land Bank for the City of Poughkeepsie. The biggest hurdles have been the City's own Tax Lien process and a Common Council who wasn't interested in changing things for the better. With the 2018 budget that I helped pass as one of my final acts, we were finally on sound enough footing to get things moving. Unfortunately, the current City Council refused to take any meaningful action. Sadly, after 18 months of delay we are still no closer to a land bank or a change to our lien process than when I left office. The time for grandstanding and press conferences is over; we can and should implement real abandoned property actions NOW.
Of course, a Land Bank isn't going to solve all of the City's problems (in fact, with the recent delay, it is possible that we may have missed the sweet spot window for state funding anyway) which is why we also need to focus on other tactical issues. The city's Public Works and Building departments need real operational improvements to enforce our existing building codes and care for our streets, sidewalks, and parks. When I am Council At-Large, I will lead a dedicated effort in my first 100 days to enhance code enforcement and restructure the Building, Zoning, Planning, and Public Works departments into an efficient and world-class team.
Economic Opportunity
A City can never thrive without a healthy commercial and industrial base and jobs for its residents. We need to bring businesses into Poughkeepsie and encourage the ones who are here to expand and grow. This needs a multi-prong approach where all of our City agencies work together to drive things forward.
I worked to overhaul our Industrial Development Agency in 2016 to focus on the types of developments we need to see happen here in Poughkeepsie. The Uniform Tax Policy eliminated the back-room deals that undercut many earlier projects in Poughkeepsie. Sadly, the current council undid those reforms and fired the qualified staff in favor of personal friends. Our current IDA, like the current Council, has acted on fewer applications than ever before, and the few that have been approved don't live up to the requirements we instituted in my term.
We need to repair the mistakes of this current council and restart Poughkeepsie's economic improvements. With a near-billion dollar hospital expansion and several recently completed developments, we have opportunities to encourage renovation and home ownership and build a stable base for our residents. I am looking forward to implementing a Uniform Review policy similar to those in other municipalities throughout the county. These policies help new homeowners and businesses by guiding them through the process of permitting, planning board approval, and inspections. Instead of making people fight City Hall, we will hold out our hand and welcome them.
Focused, Smart Budgeting
In order to do all of this, the City of Poughkeepsie needs focused attention on its finances to ensure that we have adequate cash flow and a stable, inexpensive way to borrow funds as needed. As a member of the Finance Committee, I started this task in 2016 with the Mayor and Commissioner of Finance,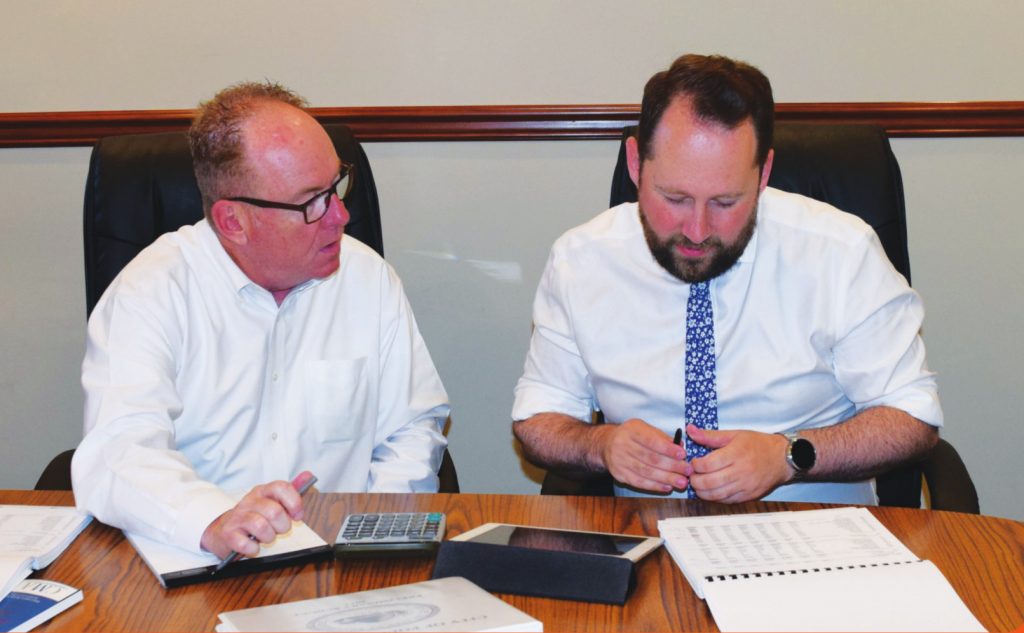 but there are still things to do. We can't improve services and increase opportunity for our residents in a fully meaningful way until we take care of "our own house" first.
This doesn't mean raising taxes; it means we need to be intelligent about the estimates and choices we make. Instead of hiring expensive personal assistants or advisors, the Council needs to make sure city staff have the tools and equipment they need to do their jobs. Instead of changing people's electric bills and raising rates, the Council should be focused on how to improve Sanitation, Water, and Sewer operations to lower the bills for city residents.
So much more…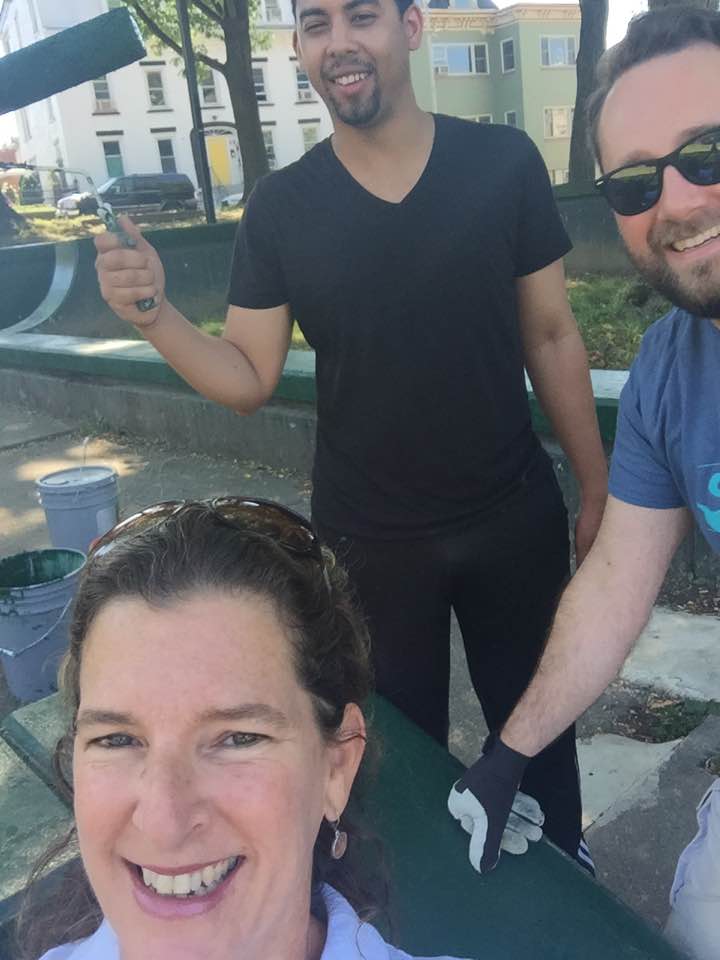 There are so many other opportunities and good things happening here in Poughkeepsie, and the city truly does have #Poughtential. One of my last acts on the council was to double the budget for Youth Services and pass a budget hiring a part-time Director of Recreation. We also  expanded sanitation and DPW services into the weekend for downtown. This all happened under the tax cap, because of focused attention and dedication to making things better instead of obstructing progress.
In order to start things moving again and bypass the dysfunction, voters in Poughkeepsie need to choose candidates who show up and do something to make things happen!
Vote for Mike Young, a lifelong Democrat, on June 25th 2019.